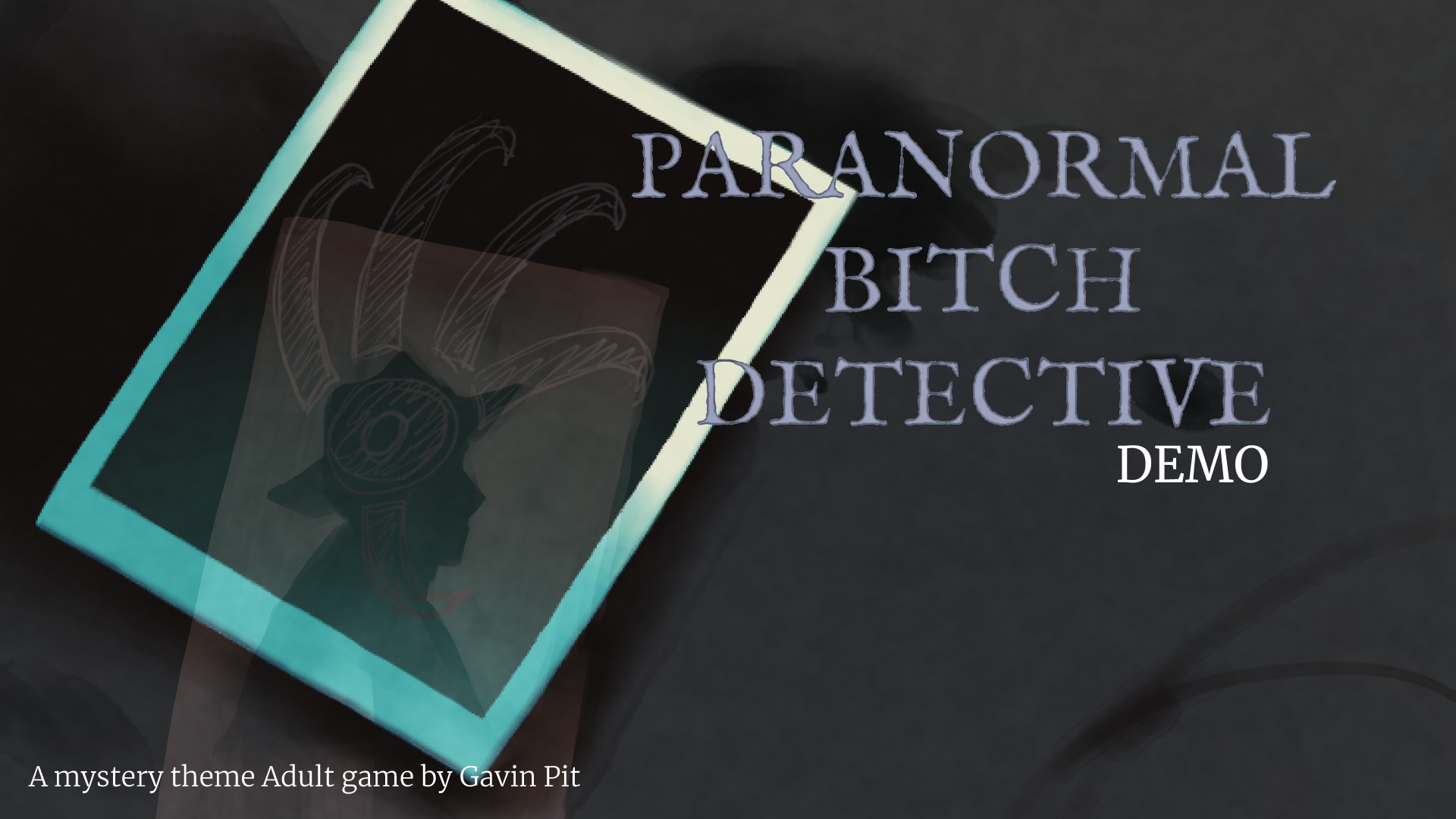 Paranormal Bitch Detective[DEMO]
A downloadable game for Windows and macOS
!Warning. This is a game about physical relationship between human and paranormal being . The version right now contain male or male-ish characters only!
A visual novel that lean on making choice in the detective's mind.
In this VN, your choice is drive by the visualize of the thinking process. You are controlling the feeling of the detective. Some of them come from what the detective saw, some are from other's words.
The Human Detective
Robin Reg is a detective care very little to human.
Part of the reason is his surrounding is not kind of him. They called him bitch, universal butt, man-demon. The real deal is, his has a history with those are not human, The Outsider.
"Why bother to fight it? If people tag you as the horny bitch guy, then be a bitch. I'm not spending my whole life to get away from the role they tried to push on me, I own it."
--Robin Reg
Demo(Actually more likely a prototype with mid-graphic) Key concept:
-Click away the keyword you don't want
-Keyword shape the situation
-Route altar according to Statue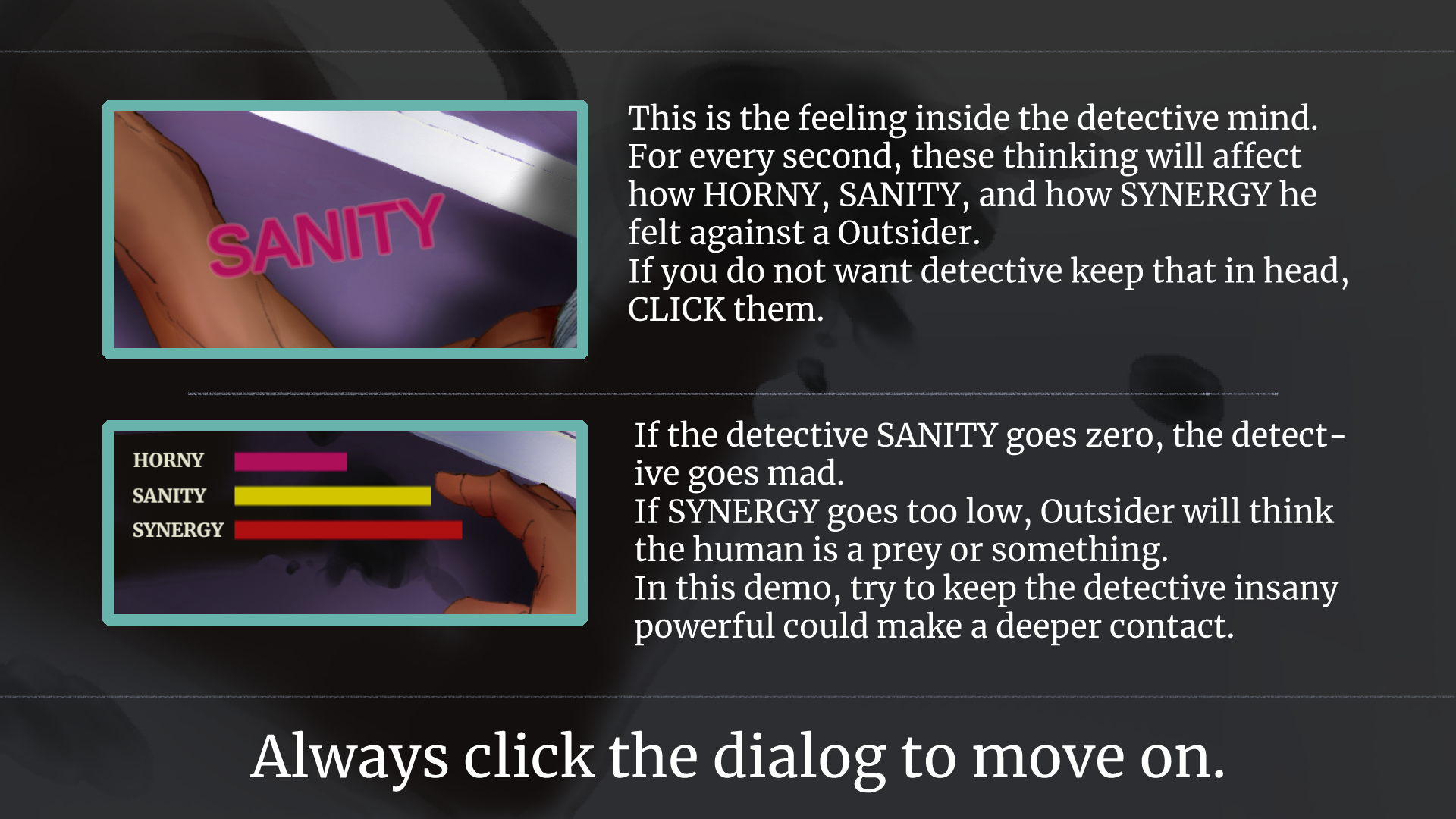 Route in this version:
Basicly you don't got your detective killed will advance to CG3
You need your detective to be a Powerful Crazy Horny guy to get CG4
Known Issue:
- If you skip dialog through ESC key, sometime the screen will offset a bit due to camera shake
- Click too fast through transistion screen will end up storing mouse click on the dialog after
-----
After words:
I am playing around a twist to dialog choice in VN. This is my first time on development side, first time writing content in English. So if any part went off please tell me that.
Any thought will be appreciate!
Install instructions
Unzip it and play would be OK.
Download